Personable, Trust, Dependability

We have been with B&L PC for over 16 years and we still get the same personal touch that we got on day one.  They make us feel like we are their only client!  We are on their 24x7 support plan and not once have we ever had an issue with response time.

Our dual factor authentication is such an asset.  Our team constantly travels and they are able to login and work from an airplane with the DUO solution that B&L has implemented.  Our minds are well rested knowing there is added security between potential threats and our information.

Personable. Trust and dependability. I always know who is on the other side of the phone.  B&L give us that personable service that our entire firm trusts and they are 100% dependable and accountable!

You cannot beat the reliability of the work that B&L implements. They are always quick to resolve our issues and keep us informed.  They are up to date on the latest and greatest technologies to protect and advance our business.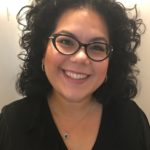 Rachel Diomede
Office Manager
Private Equity
Knowledge, Expertise, Experience

What I love about Brian and the team is immediate and comprehensive service to all issues of any size.  Another plus is the worry-free environment that they provide with the configuration of the backup system in the cloud giving a level of comfort and security that we did not experience before.

The knowledge, expertise, and experience you bring to the table is unsurpassed.

If you are looking for a knowledgeable, experienced IT company it would be in your best interest to put B&L PC Solutions in complete control of your IT services. They have never been stopped by any issue that has come up.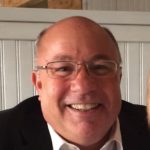 Bernard R Fortunato, Jr
President & Chief Executive Officer
Contractor
Security, Networking, Server management

Our company has grown with B&L PC over the years – we now have several servers and 40 terminals over 3 locations. I like the fact that B&L PC effectively "becomes a part of my own staff". Their concern for security, experience in networking and server management clearly sets them apart from the competition.

If you are vetting any firm I would be researching these areas. If you feel any one of those areas are lacking, you should not proceed. You will certainly find B&L PC ranking high in all of these areas.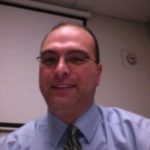 Brian Marsh
Vice President
Retail
H.L. Large Inc. prides itself on providing quality products for the Aerospace Industry for over 50 years. Our dedication to detail and immediate response to our customer's needs is unsurpassed. This is the same type of business mission that B&L Solutions has provided us for several years. Their knowledge and ability to keep up with changing technology allows me to focus my time and energy towards running my business more efficiently.
Greg Strasser
Manufacturing
Great service. Always on top of any issues that may arise. I love their ability to hop on our pc's and fix problems right away. Highly recommend
Paul Charles
Accounting Firm
The B&L PC team is always very professional and responsive to our needs.
Michael Reed
Contractor
B&L PC has never let me down. They are quick to troubleshoot and user friendly, not to mention a pleasure to work with. I highly recommend the B&L family to anyone who is looking for reliable IT support and networking.
Lisa LoVerde
Legal Firm
Great Team! Very responsive and reliable group! Highly recommend!
Al Jurgela
Private Equity
B&L PC Solutions is very knowledgeable and very responsive when I need help with something. I love the fact that they can jump on my computer and we can work on something together. They will also come in person when necessary.
Cynthia Wainwright
Our Laboratory uses B&L PC Solutions for all our networking and IT services. We have complex equipment with many types of software and their staff always has the solution we need! They are extremely knowledgeable and always responsive. Over the years they have proven to be an integral part of keeping our lab up and running.
Lori Beyer
Laboratory
Great Company and Great Customer Service. Delivery turn around also Excellent
Kevin Adler
Education
I like the fact you can call the office with questions or problems and the guys will take care of it Asap.
Carmela Occhino
Automotive Industry
Brian and his team are the best. I highly recommend them.
Robert Fraser
Contractor
I have been working with B&L Solutions for 8 years now and they have been consistently excellent in the all areas! Whether you have a small business like mine or a large corporation they will exceed your expectations.
Kelly Weldon
Designer
I have worked with B&L for several years now and have never had any IT issues I would recommend anyone still doing there own IT to give them a call.
Michael Ingebrigtsen
Electrical Services
B&L handles all of our back-up functions and helps keep our network safe so we can assess if anyone tries to hack into our network. Prices are very reasonable for the output we receive.
Robert Posner
Accounting Firm
The owners and staff of this company are outstanding! They are so quick to resolve any issues that we have. I would not go anywhere else. Thanks again for all you do.
Island Wide Insurance Agency
Insurance Agency
We have been working with B & L PC Solutions for several years. All staff are wonderful! Very knowledgeable, professional, and responsive to your concerns. Highly recommended!
Jennifer DeSousa
Health and Wellness
Our company uses B&L PC Solutions for all our IT needs. the system they set up was put though the test during this pandemic. It worked exceptionally with over 14 employees working from home with no computer glitches. All updates were downloaded on time and our files were well protected. I recommend them highly.
John M
Accounting Firm
We've been using BLPC for over 15 years. The team has always been responsive and able to quickly solve minor issues as well as build out our 45 station server and network. Highly recommend.
Brian Marsh
Retail
Very helpful and responsive. Always there when I need them.
James Prestiano
Legal Practice
Brian and his team are versed in all aspects of computer skills, i have been with them over 10yrs and he has keep me up and running this whole time. I can not ask for more.
Martin Michie
Manufacturing
Outstanding service for 10+ years. I can not say enough good things about B&L PC. Brian, Ken and the rest of the team have always been there for us. No headaches, no problems, no issues. Just solid service. They maintain and upgrade the computers so you can run your business. Servers, emails, intrusion, remote operations, software, offsite backup and emerging technology. I could not ask for a better IT service. 100% satisfaction.
Savita Vinas
Manufacturing
Brian and the rest of his team are top notch. If I could give them 6 stars I would. Highly recommend!
Paul Kutz
Tax and Accounting
B&L have serviced our business for years, they are trustworthy, reliable, and fast to fix problems.
Tim Goddeau
Manufacturing
B&L PC Solutions has been our IT provider for many years, and we couldn't be happier with their service and professionalism. I highly recommend reaching out to them for any of your IT needs.
Chris Hughes
Law Enforcement
No one knows more about problem solving and fixing your computer than Brian and his team at B&L PC Solutions. If you're looking for efficiency, excellent customer service, and someone to get the job done well, these are your guys if you are looking for IT Support in Brentwood.
Dovile Gucmeris
Accounting Firm
The B&L PC Solutions team is the best! They are always quick to respond to my requests and always act in an extremely professional manner. They're the best IT company in the area, hands down.
Larissa Finley
Professional Services
Brian and his team are a fantastic team to work with! They are professional and always provide great value to all of their managed service IT clients. 10/10 recommend!
Rebecca Pearce
Professional Services
Brian and the team are amazing. They are fast, responsive and respectful and the "tips" we get are invaluable. We've had a relationship with bl&pc for over fifteen years and we're looking forward to another 15. Time is critical when it comes to tech and these guys are IT (pun intended!)
Lydia Leeds
Business Consultants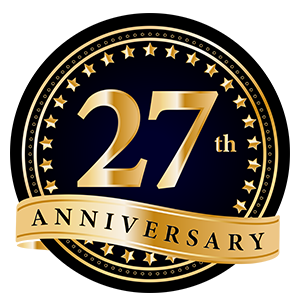 FREE BUSINESS
ADVISORY GUIDE
12 Little-Known Facts and Insider Secrets Every Business Owner Should Know About Backing Up Their Data and Choosing a Remote Backup Service