Suggest a Topic for one of our
LIVE SESSIONS or TECH TIPS!
Find us on our FACEBOOK or LINKEDIN pages for the links to our live sessions.
B&L's President Brian Bratchie and other IT business owners come together to form the group 'The Reboot'. This group will discuss a variety of topics every month that all business owners can relate to and face on a regular basis. Let these experts help 'Reboot your thought making process'.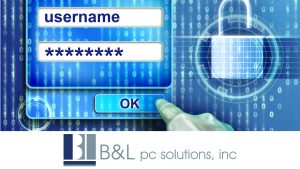 Passwords, Yes
Passwords
Passwords are the foundation of nearly all security used in business and your personal life. Few give...
Streamed live on 09.24.2020